Der Anime-Marathon auf Twitch: Das Programm steht fest!
Folgen aus über 15 verschiedenen Anime-Serien sind ab 28. Juli, 0:30 Uhr auf Twitch zu sehen. Den Anfang macht die Anime-Serie Mob Psycho.
SAN FRANCISCO – 25. Juli 2017 – Twitch, die führende soziale Plattform für Live-Video, kooperiert mit Crunchyroll, der Anlaufstelle für Anime und Manga. Gemeinsam veranstalten sie einen fünftägigen Serien-Marathon, mit mehr als 15 verschiedene Anime-Serien – darunter Folgen von Yuri on Ice, Mob Psycho 100, Miss Kobayashi's Dragon Maid und Rokka: Braves of the Six Flowers. Los geht's am 28. Juli um 0:30 Uhr. Der Marathon wird auf TwitchPresents zu sehen sein, dem Twitch Kanal für alle TV-Inhalte und -Marathons.
Hier die komplette Programmübersicht:
28. Juli
Mob Psycho - 0:30 Uhr
Miss Kobayashi's Dragon Maid - 6:00 Uhr
Bungo Stray Dogs - 12:00 Uhr
Sound! Euphonium - 22:30 Uhr
29. Juli
Yuri!!! on Ice - 4:30 Uhr
Space Patrol Luluco - 10:00 Uhr
Anne Happy! - 12:30 Uhr
Saga of Tanya the Evil - 18:30 Uhr
30. Juli
JOKER GAME - 0:00 Uhr
ReLife - 5:30 Uhr
Kemono Friends - 11:30 Uhr
Rokka-Braves of Six Flowers - 17:30 Uhr
NEW GAME! - 23:30 Uhr
31. Juli
Gabriel DropOut - 5:00 Uhr
Ojisan & Marshmallow - 10:30 Uhr
Wooser's Hand-to-Mouth Life: Phantasmagoric Arc - 11:30 AM
World End: What are you doing at the end of the world? Are you busy? Will you save us? - 13:30 Uhr
Akashic Records of Bastard Magic Instructor - 19:00 AM
01. August
Free! Iwatobi Swim Club - 0:30 Uhr
Mob Psycho 100 - 6:00 Uhr
Miss Kobayashi's Dragon Maid - 11:30 Uhr
Yuri!!! on Ice - 17:30 Uhr
Um den Marathon zu feiern, veröffentlicht Twitch thematisch zu den Serien passende, brandneue und exklusive Emotes. Alle Abonnenten von TwitchPresents erhalten Zugriff auf die exklusiven Emotes.
Mit dem Anime-Marathon wird Crunchyroll Teil der wachsenden Liste von Anbietern, die von der Community äußerst positiv aufgenommene TV-Marathons auf Twitch ausgestrahlt haben. Hierzu gehören Bob Ross' The Joy of Painting, Julia Child's The French Chef, Pokémon, Power Rangers, Unser Kosmos, Mister Rogers' Neighborhood, und Mystery Science Theater 3000.
Tägliche Updates zu Twitch gibt es auf dem offiziellen Blog, Twitter und der Facebook-Seite. Mehr Informationen zur TwitchCon 2017 gibt es unter www.TwitchCon.com.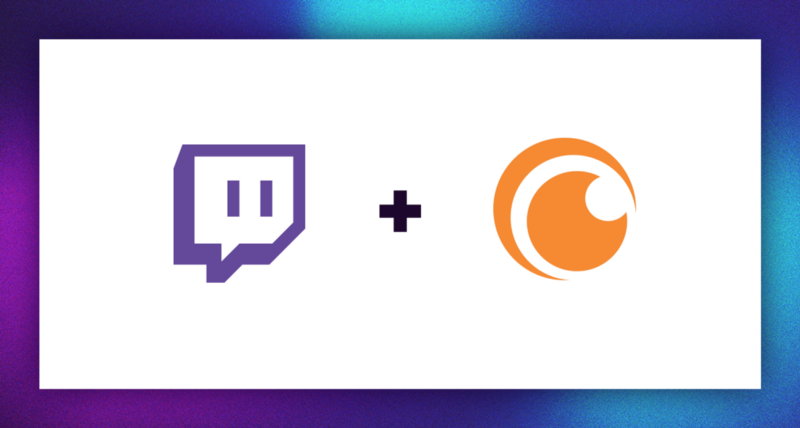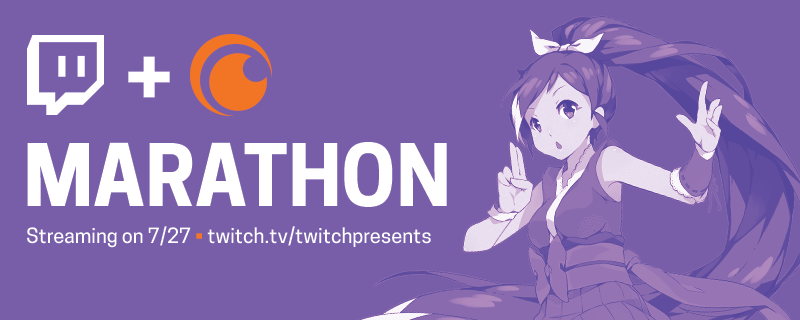 Kontakt
Matthias Kraut
wildcard communications
Matthias Kraut
wildcard communications